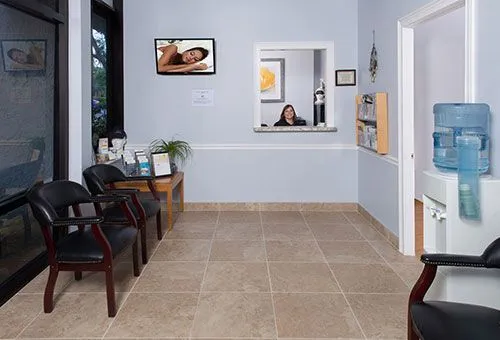 Pinellas Park
10707 66th Street N, Suite B
Pinellas Park, FL 33782
Phone: (727) 826-0933
Fax: (727) 350-3487
OFFICE HOURS
Monday: 8:00 AM - 12:00 PM 1:00 PM - 5:00 PM
Tuesday: 10:00 AM - 1:00 PM 2:00 PM - 7:00 PM
Wednesday: 8:00 AM - 12:00 PM 1:00 PM - 3:00 PM
Thursday: 8:00 AM - 12:00 PM 1:00 PM - 2:00 PM
Friday: 8:00 AM - 12:00 PM
Saturday: Closed
Sunday: Closed
---
Appointments
To schedule an appointment, call us at (727) 826-0933 or request PORTAL access as new patients. If, for any reason, you cannot keep a scheduled appointment or will be delayed, please call as soon as possible. Charges may be incurred for appointments canceled less than 24 hours before scheduled appointment time.
Payment Policies
We accept:
checks
cash
money order
visa
mastercard
Financing options are also available. Please inquire for more information.
Insurance and Billing
We accept most traditional insurance plans. Please contact our office to verify acceptance of your plan. Qualifications for insurance coverage may differ due to the uniqueness of each procedure.